What are you looking for?
EE-Shorts Introduces New Drop System
EE-Shorts Introduces New Drop System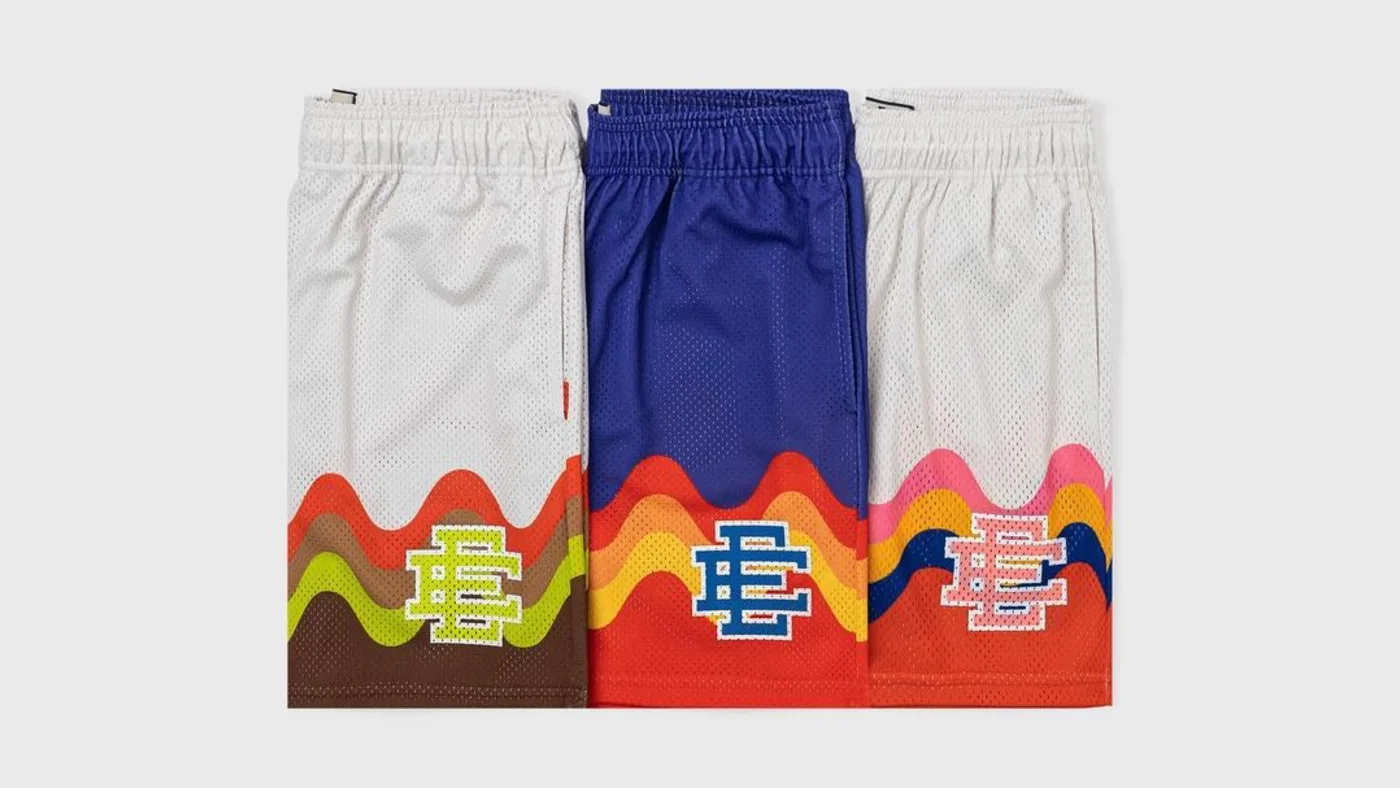 The reservation process launched at 7 p.m. on July 14 via a special website fittingly titled 91GreeneSt.com. Upon entering the site, customers will fill out some general information (name, address, and email) before submitting their form. Winning entries (one per customer) will be selected at random from the pool of total submissions. Then, winners are e-mailed a time slot at which they will be allowed to shop the store's inventory on Friday. Don't worry if you have a later time. Only one pair of shorts per customer. A valid ID matching the name and address filled out on the website will need to be shown as well. Some of the hot ticket items this week include a fluorescent orange pair of shorts in collaboration with Emanuel's good friends New York Sunshine, a Yankees fitted done up in traditional Mets colors, and a trio of options sporting a multicolored wave pattern by the leg openings.
"Success would be an understatement; the demand was as we expected, however, the thoroughness and accuracy of the site are more than I could've expected," says Emanuel regarding the first online registration procedure. He notes that there were over 8,000 sign-ups during the three-hour window vying for the 300 available shopping slots. Moving forward, the site indicates that booking will take place Monday through Wednesday. "[The reservation site] took a month to build, but a month well worth it."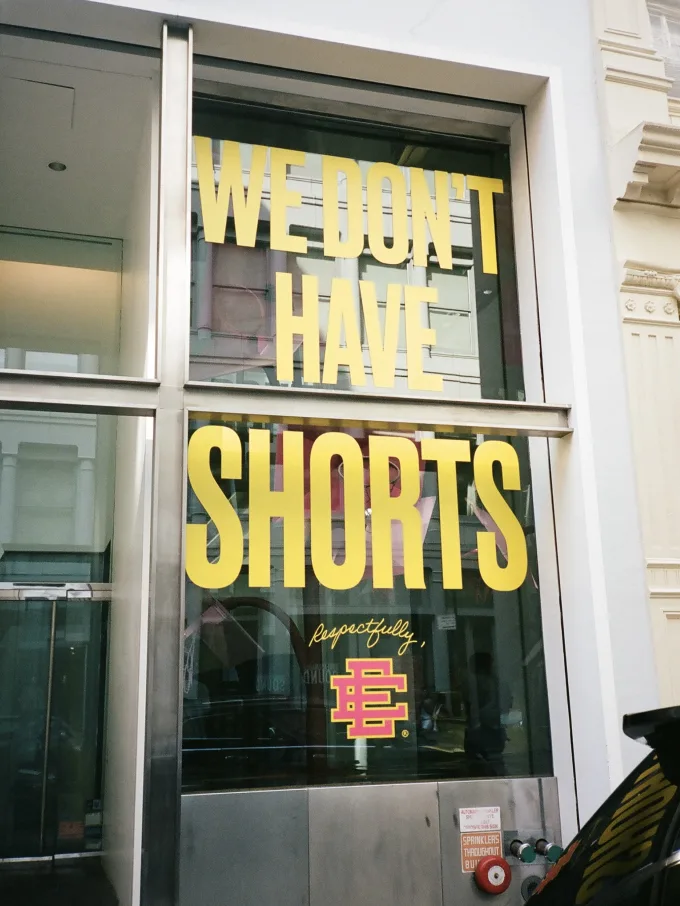 The designer's mesh shorts are certainly having a moment to say the least. As with many popular items, the success of the EE-branded shorts has brought about a handful of other brands making their own similar variations now. The designer says he understands that it's all part of the game. He just hopes it will result in some unique competition moving forward.
"As with any great product that sees success, people will jump in to try and get their piece of the pie. I'm not mad at it. Mesh shorts were around long before me. However, maybe try to execute it a bit differently? Some people come awfully close; using the same exact skyline or paisley; but they're missing two letters, EE," says Emanuel. "Aside from the logo, we pride ourselves on being a product made in New York that provides jobs in the city I love."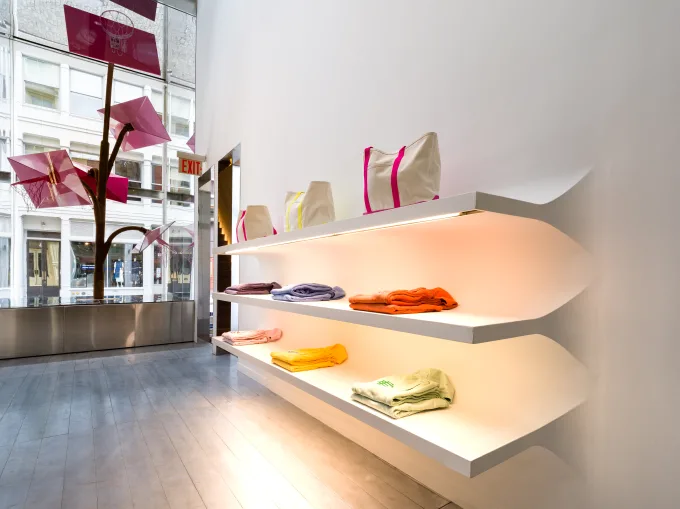 "The most beautiful thing I've realized through having this store is that people are there for more than just the shorts. The T-shirts have been a hit, the track pants, even the home accessories," says Emanuel. "Everything is selling well. I get that shorts are the main attraction, but there's so much more, and I'm happy to see that people are actually gravitating towards it."
While he says he has increased production numbers to help meet the escalating desire for his shorts, Emanuel has no plans of outsourcing his production in the future. One of the things that he prides himself on is the fact that his items are currently all produced in New York's Garment District. "I just love New York," he says. "The team I work with [in the Garment District] is like family. I wouldn't take production elsewhere." He doesn't have any plans to wholesale the brand either. Instead, he has used collaborations that align with the brand's sportswear ethos to get his brand in more doors across the country. Work with Adidas in April inspired by the McDonald's All-American Game, an annual high school basketball showcase, is a recent example. Next month, he will roll out his latest MLB x New Era collection. He's also been teasing a collection of New Era fitteds in all colors of the rainbow lately on social media. A project with Adidas focused on NCAA basketball is on the horizon for this fall. Emanuel is keeping busy.