What are you looking for?
How EE Became The King of Shorts
How EE Became The King of Shorts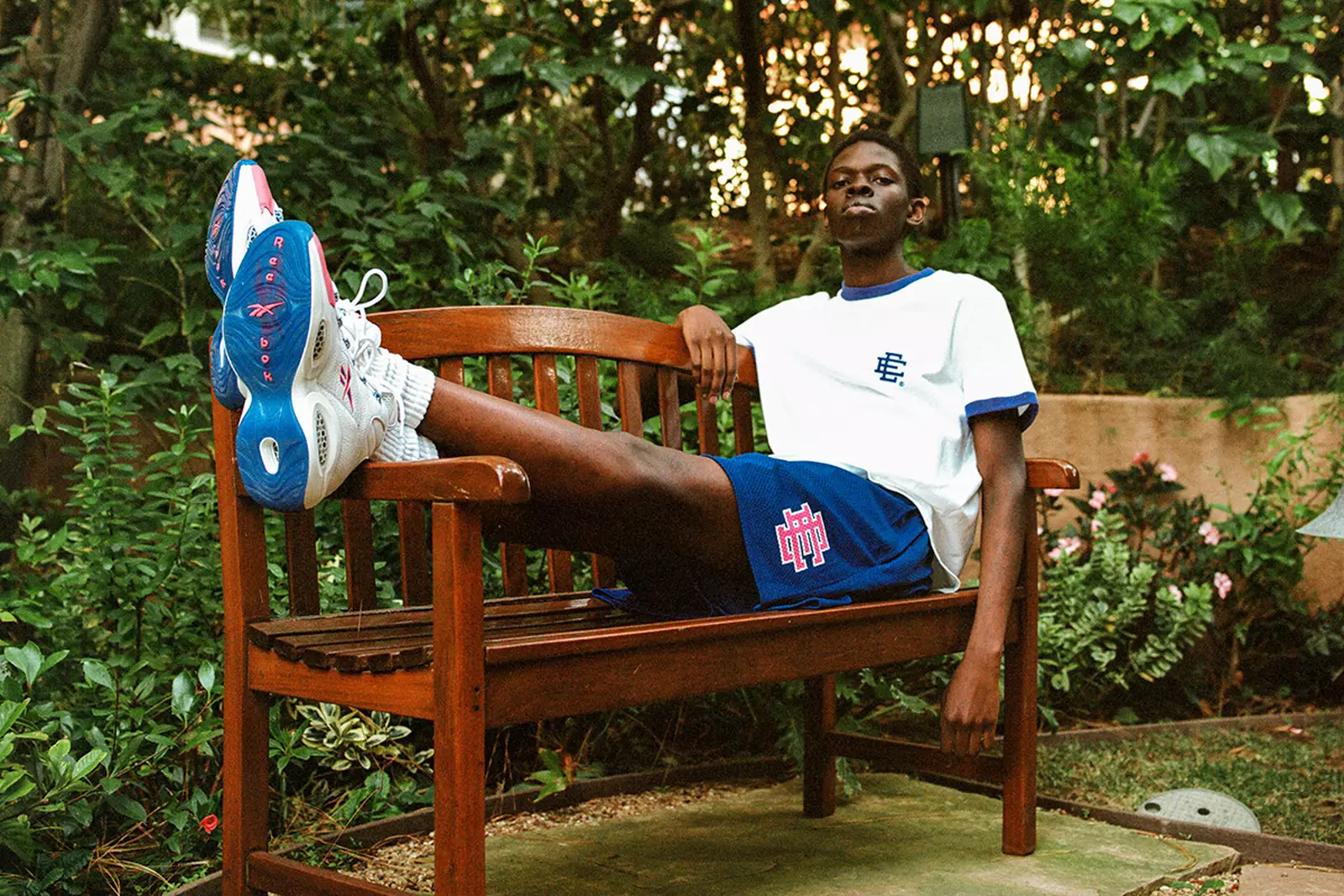 EE-Shorts lives and works in New York's Garment District, not too far from the factory where he makes his eponymous label.
"I set my whole life up here," he says. "I live here, my office is here, the factories are here, and I get to see the madness all day."
The madness occurs every Friday when EE releases a small drop of products on his website, where they usually last about a few seconds before selling out, much to the chagrin of his hundreds of thousands of Instagram followers. His line consists of many sportswear staples that characterize other independent streetwear labels: hoodies, T-shirts, sweatpants, and even some thermals in the cooler months. But the one thing he's absolutely nailed? It's gotta be the shorts.
Indeed, whether it's solid colors or out-there prints that range from florals, paisleys, or an insane print of the New York City skyline, EE has become synonymous with some of the best above-the-knee knickers on the market. And unlike the other New York Knickerbockers, EE's shorts have been big winners for his brand. In the past couple of years, he's gone from hometown hero to global collab king, working with beverage companies like Mountain Dew, sneaker companies like Adidas and Reebok, and now the Philadelphia 76ers basketball team on an array of covetable gear.
____________________________________________________________________________________________________________________________________________
EE's personal uniform usually consists of a pair of his popular mesh shorts, a vintage tee, and a Yankees fitted. As a flex, he'll finish off the fit with a pair of his collaborative Reebok Club C sneakers, one of many models he's done with the Boston-based sportswear label. But he's also open to stepping up his game by switching it up with a pair of Gucci loafers, a clear co-sign of a trend that's been spotted on Instagram. Then again, as EE points out, part of the fun about his flagship product is it really isn't that serious.
"I think that's why the shorts have been such a success because it's not binary in the sense that you have to wear them in a certain way," he says. "Wear it however you want, it's a pair of mesh shorts."
The king of shorts took a break from running his kingdom to talk about his rise to success, how he found his lane, and other projects he has in the works. Ironically, it's kind of a long story.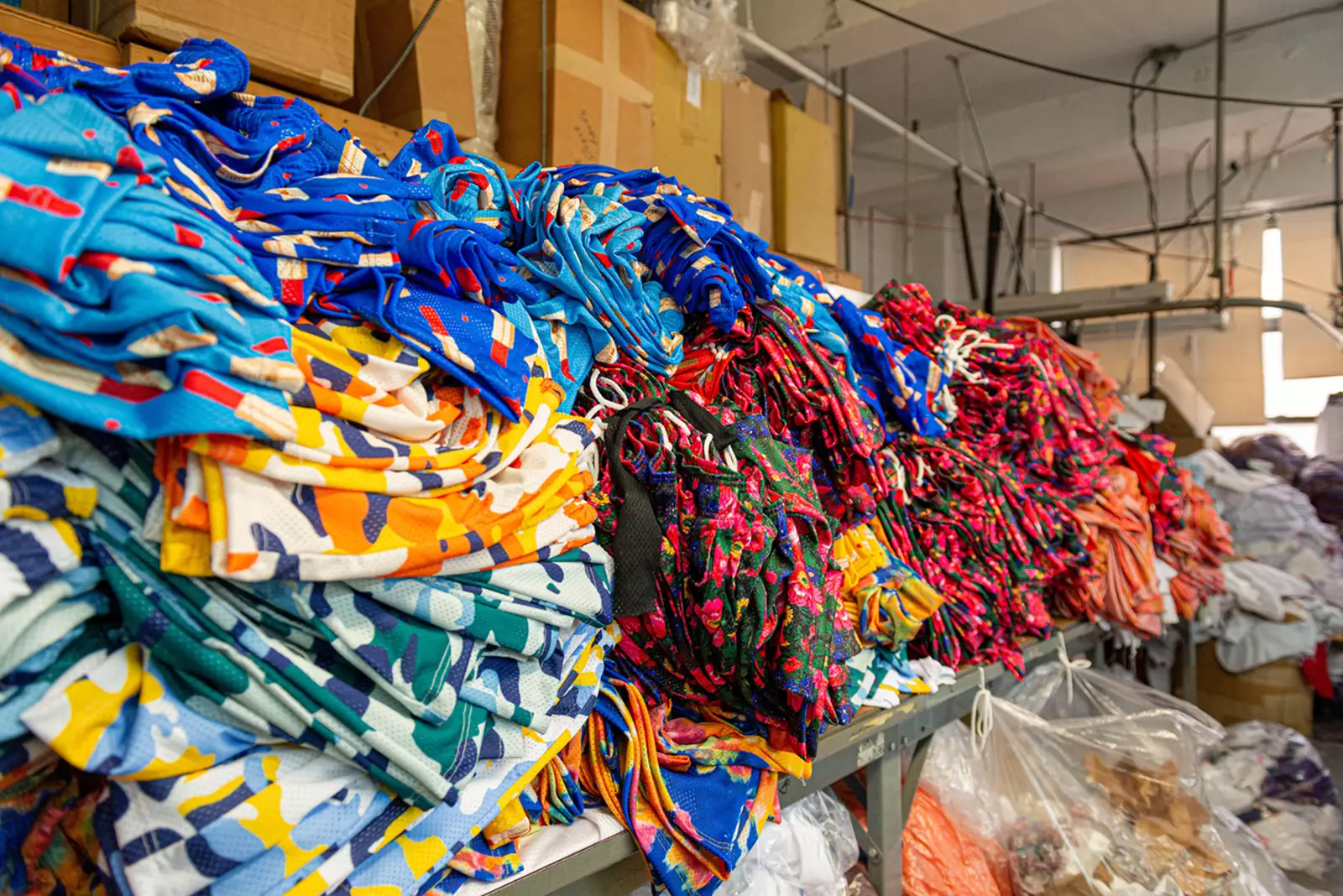 ____________________________________________________________________________________________________________________________________________
Where are you from?
I'm from Syracuse originally, and then I moved here eight or nine years ago to go to FIT for marketing. Towards the end of my senior year, I started making jerseys and ended up running with them.

When did you start your label?
When I was getting out of school I didn't want to go work somewhere, so I sort of just maneuvered — I was paying to make product off my credit card, I'd then move that balance to another card just waiting for that moment when a product would sell and I could pay the bill. Betting on myself, knowing someday it would work.

When does your shorts story begin?
The shorts would have been three years ago I think. I started with a heavier short — like a very traditional basketball short from Mitchell & Ness. But theirs wasn't really what I wanted to wear. I didn't like the big waistband; I didn't like the weight. So I switched to something that's practically my lacrosse short from high school — a very basic single layer short. That's where I found success, but even so, I would say it took until the end of last summer for it to really catch fire.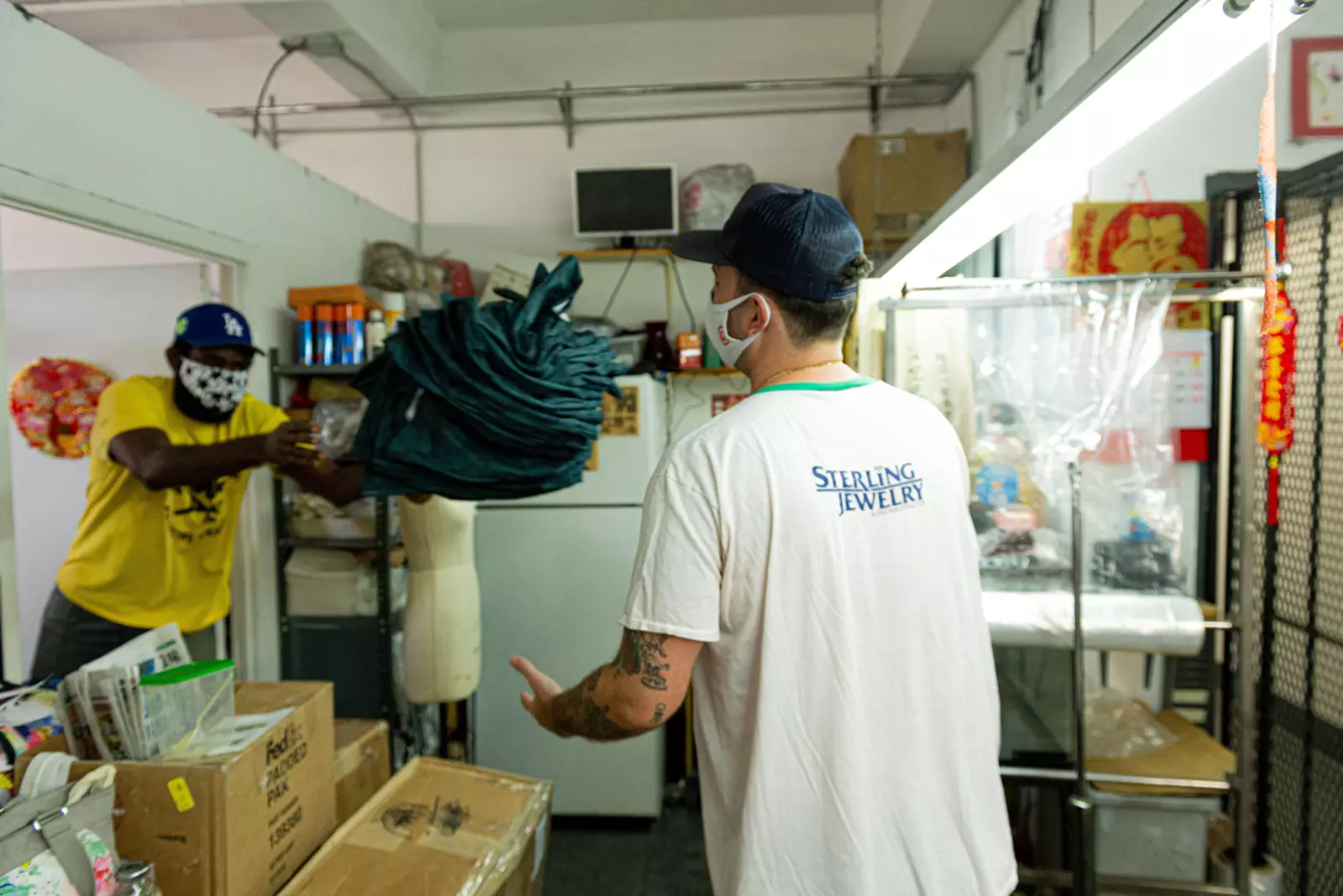 How else has Covid-19 affected your business?
I pulled everything forward because I didn't know where the economy was going. I didn't know what was going to happen. And it sort of backfired in the sense that I ran out of product, and it wasn't safe to continue making more until a month ago. That's when we really hit the ground running. Everyone was hungry to work, but it was very difficult to figure out how to do it in a safe manner. Now, whatever is made this week is being sold next week. And I'm very lucky that since I make the product in New York so I can sort of schedule it that way. In an ideal world, we would be six weeks ahead.
It seems when you do a drop every Friday it sells out instantly. Is that exhilarating or frustrating?
It's frustrating. You would think that you'd be so excited to sell your product out in a day, that it should be this harmonious moment. Unfortunately, you have to deal with everyone who's upset they didn't get it. So I'm trying to find a balance of fulfilling the demand and going a little beyond it.
I had no idea this sort of "cozy revolution" would've taken over. Everything I've released over the past two months was made in the winter. The quantities were super low and it sold out way too fast. Then we had to stop making shorts for about two months and wait for New York to become a bit safer. It's been a whirlwind.
How does it feel to see people reselling your shorts?
I don't think there's a right answer for that. It's a good feeling to know that your product's in demand, but I'm also like: "Gee, I wish it went to the people that actually want it." It's frustrating when I see it on Grailed or eBay. People have commented that they wish I would do a pre-order so I can meet the demand, but I'm an instant gratification shopper — I want what I bought ASAP!